What's up? Apologies for the lack of post yesterday. I was busy being productive - much like today, only today I'm better at it.
First up, this thing is just too cool for school.
It's "
We Feel Fine
," a project that aggregates how people describe themselves feeling from their blogs into this crazy interactive experience. Here is the
methodology
if you're interested.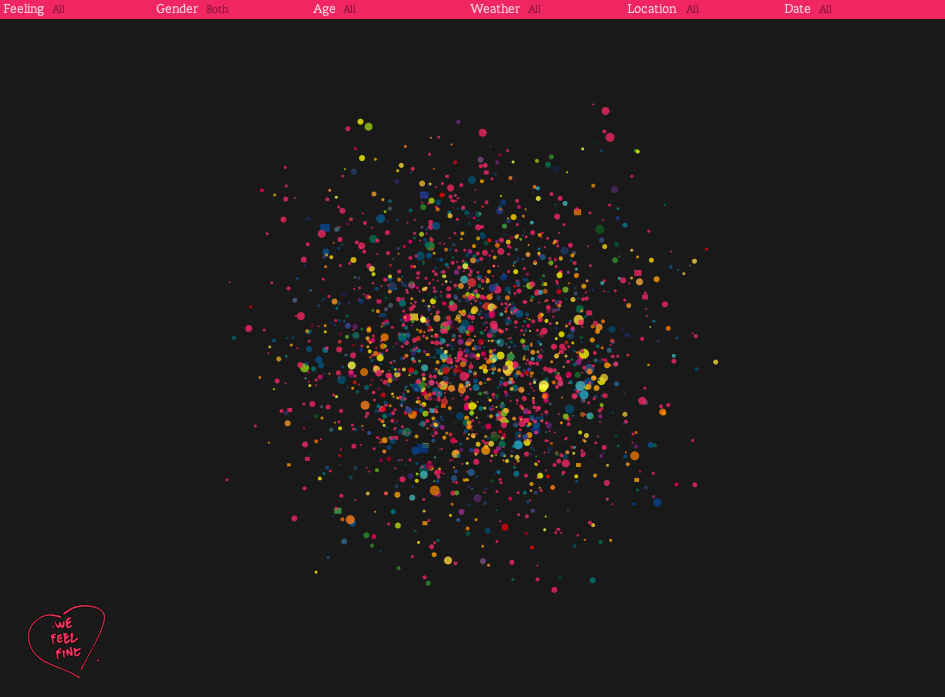 As a brief tribute to Alexander McQueen (a little belated, I know), I'm posting this video because it's blowing my minnndd...
Next up, I LOVE this space via
decor8
. Apparently it is graphic designer
Jan Skácelík
's digs. Not surprising.
I love the clean lines, the white, the pops of color, the retro-feel. Soooo good!
I'm also really digging this
Trove wallpaper
I saw over on
Pillow Mint
.
I can see that stuff lookin' sooo good in tons of different spaces.
Next, I WANT TO GO TO THERE!!!
I wish I had access to that space. I would spend SO much time there and I SURE as hell would pick up music again. Guitars, drums, nature, oh my!
via
design is mine
.
I'm thinkin' that's gonna be it for today, guys. I'm starting to lose it, apparently.
Have a good one!